WebSiteRankingOptimization.Com offers Internet Marketing to hundreds of clients of varying complexity across dozens of sectors. Whether you are looking for a marketing program for an international enterprise, or need online marketing for your small or medium organization, we have a business unit ready and willing to take care of you.
WebSiteRankingOptimization.Com provides Internet marketing services such as:
Search Engine Optimization (SEO)
The goal of SEO is to have your website seen by people searching for your products or information in the "organic" rankings in search engines.
Pay-Per-Click Advertising (PPC)
The advantage to PPC advertising campaigns is that they can be highly targeted and tightly controlled. Want to run ads between 9am and 5pm EST for people located within driving distance of Vancouver? We can do that.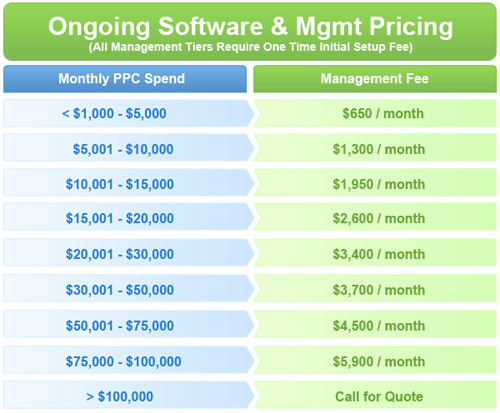 Top level PPC Management Company that offers the most simplistic and cost effective way to achieve greater web-based exposure in today's world. Our PPC Management experts work with advertisers on the world's largest search engines including Google (certified), Yahoo! (certified), Bing/Adcenter (certified),and search partners. As an Adwords Qualified Company, Pay Per Click Management Technicians spend their time finding new opportunities online for you to increase your ROI and overall sales volume. No other PPC Management Company caters to you as a total online consultant and helps you achieve your overall internet marketing goals. 
Pay Per Click Management with WebSiteRankingOptimization.Com entails a wide variety of best practices in paid search marketing. Our technicians will educate you on the entire process. Some of the services will include: Detailed Keyword Research and a Search Query Analysis, Conversion Cost Analysis and Opportunity Alerts, Google Analytics and Conversion Tracking Reporting, Ad Creation, Testing, and Quality Score Management, Campaign Optimization, Landing Page Analysis, Bid Management, and finally Content Network, Display and Video Advertising. 
WebSiteRankingOptimization.Com will work with you and learn your business. The best PPC Management starts with an open ear. We will take an inventory of your business model, including a profile of your customer and use it target them most efficiently. We look at every aspect of your PPC search advertising and from every perspective as well. This type of marketing includes a lot of variables seen though many form of data. Keyword Search Pros has the years of experience to utilize this data as good feedback and as an indicator for proactive management initiatives.
Pay Per Click Management team to give you multiple perspectives on your campaigns. Team roles may vary per technician and advertisers always receive a specialized service focusing on strategy, qualification, conversion cost, and ROI. The bottom line is your bottom line.
Social Media Marketing
Twitter, facebook, myspace and blogs… what the heck are all these things and what can they do for your business? WebSiteRankingOptimization.Com can help guide your business through the process of selecting which channels are right for you and how best to approach each audience.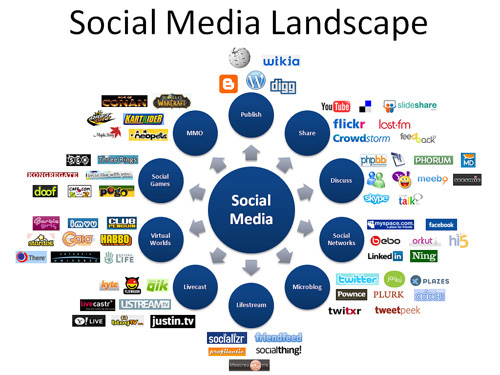 Local Google Maps Listings Search
If your customers are located locally, or if geography is a factor in how people buy from you, then Local and Mobile Search may be a good fit.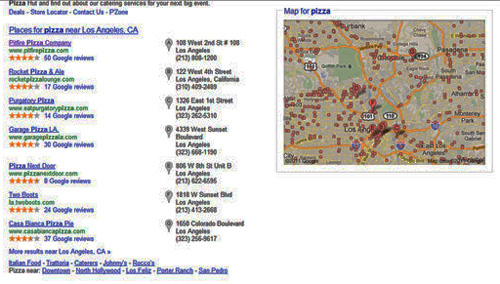 Analytics & Tracking
It's not enough to drive traffic to your website in the hopes that your efforts are working, You need to know.  Analytics can give you the critical information you need to make these essential business decisions.
Web Analytics features
Real time reports

Detailed view of your visitors, pages they have visited, goals triggered

Customizable Dashboard

Dashboard for All Websites

Analytics for Ecommerce

Ecommerce – Abandoned Carts reporting

Ecommerce – Product & Categories reporting

Goal Conversions Tracking

Track Custom Variables

World map of your visitors

Automatic tracking of File Downloads

Automatic tracking of Clicks on external websites

Optional tracking of 404 pages

Feed (RSS/Atom) Analytics (via Feedburner)

Analytics Campaign tracking

Automatically detects Google Analytics Campaign parameters in your URLs

More than 800 Search Engines tracked

Scheduled Email Reports (PDF and  HTML Reports)

Embed Reports in your app or website, 40+ Widgets available…

… or embed (beautiful) PNG Graphs in any custom page, email, or app!

Optionally make your statistics public
Conversion Optimization
If 80% of visitors to your web site leave after landing on the first page, you've likely got a problem with your site or your targeting! WebSiteRankingOptimization.Com can help identify key areas of opportunity on your website to help increase your overall conversion rates and save you money in the long run.